Device Protection Articles
Does your smartphone track your private data? Does it collect personal information and share it with third parties? You bet. Does this sound familiar? We are going to talk about one easy trick to stop your iPhone or Andriod apps from tracking your private data You...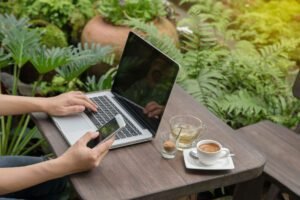 Show me a child with a phone/tablet and no limitation, and I'll show you a child that struggles...
The Chrome browser is very popular with users because it is the most stable and secure browser,...
LATEST Device Protection Articles
Why would you use a paid VPN service when there are free services available? Well, as a cyber security expert most known for my popular 'Certified Ethical Hacking' and 'Penetration Testing' training courses, I'm the person neighbors, friends, relatives, and even...