Your kitchen isn't complete until you have at least one of these smart kitchen appliances for your home! Learn what we've discovered when it comes to smart tech for the kitchen! Smart appliances are growing in popularity, which is a good thing if you haven't made...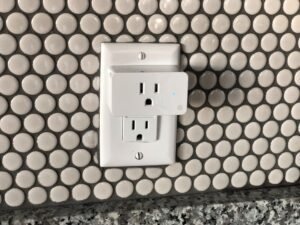 Don't know which smart plug to get for your smart home? We understand! Dale Dumbs It Down is...
I overheard a friend reference his Google Home as the uninvited guest in every conversation. I...
LATEST Smart Home Articles
'Nana, my mom grounded me to my room.' This phone call from our grandson using his Alexa, who lives states away from us, was the highlight of my wife's week. ⁠ My 6-year-old grandson didn't obey his mom and got sent to his room.⁠ With #Alexa in the room...