If you've been paying attention, parenting and tech are a high priority at DaleDumbsITDown. There is an extensive ecosystem of safeties, dangers, and incredible information so family safety with tech is so important and should be a high priority in the home. We've...
Parenting Your Gamer: Six Basic Principles on Managing Your Kid's Gaming Behavior Trying to...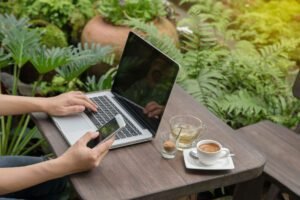 Show me a child with a phone/tablet and no limitation, and I'll show you a child that struggles...
LATEST Family Safety Articles
Do you know what your teens are doing on TikTok? As a parent, you should. This guide will help you navigate through the relationship your teen is having with this popular app. What do parents really need to know about TikTok? After shattering download and usage...